alright everyone this is my first donk build. i had a box before but i sold that to get a donk. It is in decent shape and i am going to build this from the ground up. the first thing i did was i took the body off the frame and had the frame sand blasted and powdercoated. i than went on to putting on all new brake front and rear.after that i decided to do what was important first...the engine.I turned my 350 into a 383 stroker with a 400 crank and some other work. Than i replaced all the fluids hoses and some belts.Than i did an edlebrock intake and carb long tube summit headers and dual flowmaster 40 series new spark plugs spark plug wires and distributor. Next i am currently working on my system. i am running all hifonics amps to 3 sets of the new alpine type s (i should have got the r's but couldnt afford it right now) components and 1 set of alpine type s 6x9. the sub i am running is a mtx9500 15 in a ported box. that is all i got in right now i will put up more pics when i have the chance i am pulling the carpets right now to dynamat the whole floor so her you go with some pics..
this is the engine with new wires and everything jut not the manifold or the carb
here is the new manifold and the carb getting tuned
here is the begining of the trunk build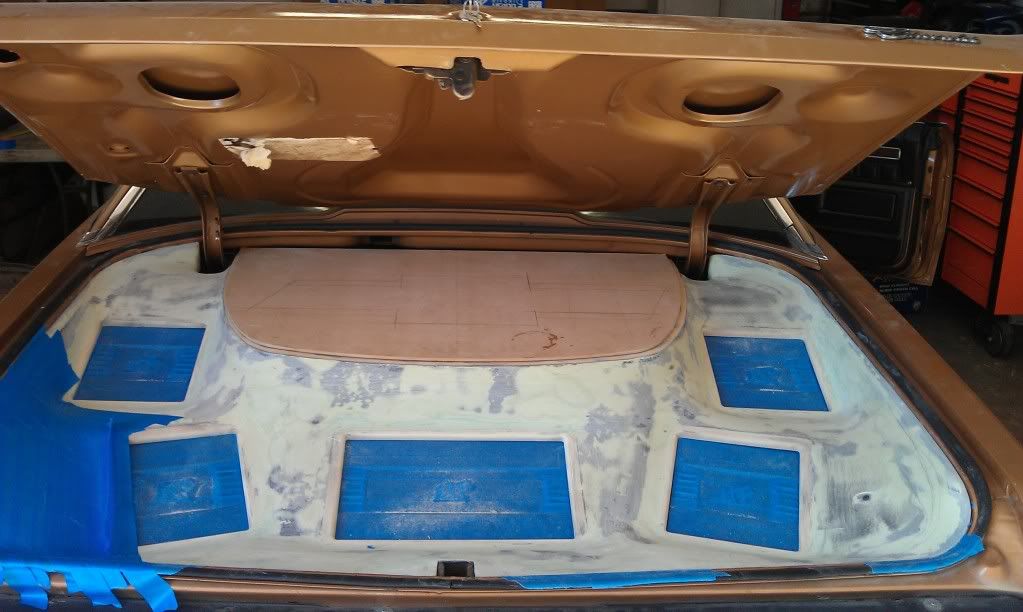 i need some help with my lift i want to put on i want to run 24s or 26s with a 295/30 on either one if you guys can help me out on what i would have to do to lift it and get a good stance that would be great....
Edited by shaunv954, 18 May 2011 - 03:14 PM.